Goodwood Revival – The best garden party on earth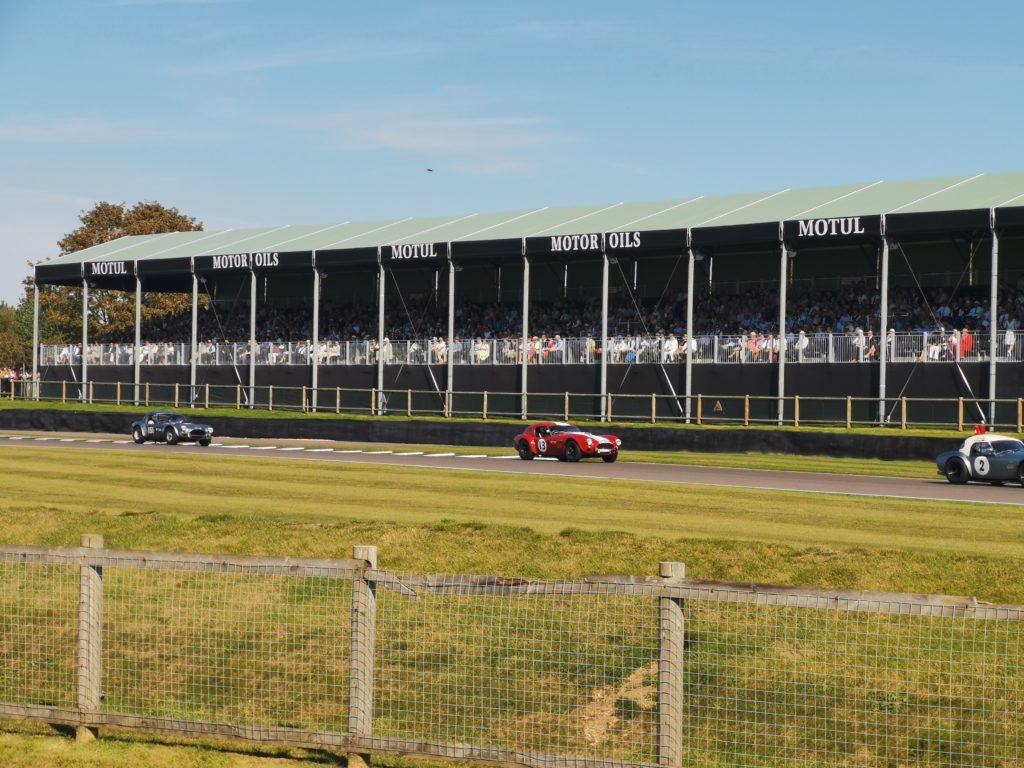 Goodwood Revival has long been sitting on my wish list of top 5 car events to visit and finally, with a great excuse this year, I made my pilgrimage.  It's been a Mecca for car enthusiasts worldwide for decades, nowadays attracting more than 200,000 visitors every year over the 3-day carnival. Its attraction not only lies in seeing vintage cars raced around a race track, the highlight is seeing everyone dressed in vintage clothing from the 1940s-60s.  The atmosphere is unique and the experience nostalgic – like stepping into a time machine.
Set in the South Downs National Park in Chichester, West Sussex, the Goodwood House and Estate has been the family home of The Duke of Richmond for the last 300 years.   In addition to Goodwood Revival, the Estate also hosts the Festival of Speed and Glorious Goodwood.   To put things into perspective, it's like hosting a garden party at home, inviting our neighbours and friends to dress funny, come to the front lawn to talk about cars over tea and biscuits – only that The Duke's front lawn is the size of a county, has a race track, an airstrip, a horse racecourse, a stable, a hotel, a club house, two 18-hole golf courses and covers 10,000 acres.
It is no wonder why so many people returns to Goodwood year after year.  See you in 2020.