A car caught between ideological conflicts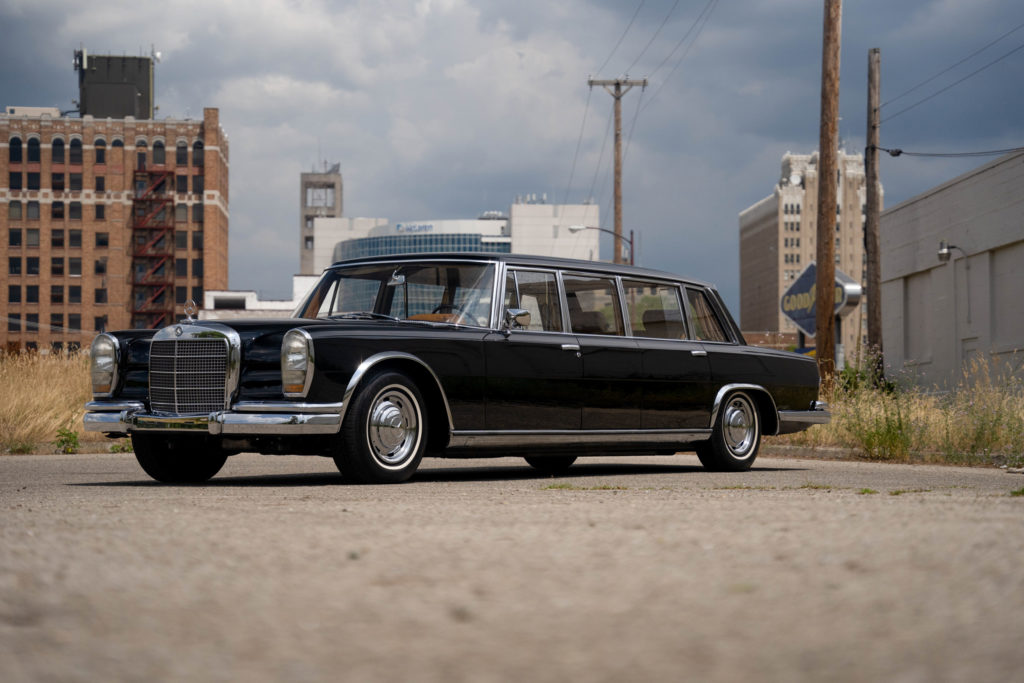 On a sunny afternoon in 2014 while flipping through a classic car auction catalogue, I came across a car I knew I had to make a bid for – a 1965 Mercedes-Benz 600 Pullman first owned by the People's Republic of China and assigned to its Foreign Minister Chen Yi. I still remember on the day of the auction, I was on holiday with my family in St. Petersburg so I enlisted the help of a friend to make a phone bid for me. When he told me I won the lot with a single bid, I was a bit worried because that meant nobody wanted it and I was the only bidder. Anyway, that's how my story with this 600 began.

What captured my fascination about this car was not only its stately provenance but the story of how it came to China at a time when trade sanctions were in place between China and the West. People's Republic of China was initially recognized by the Soviet Union, North Korea and other Communist Bloc countries. Under the Hallstein Doctrine, the Federation Republic of Germany or West Germany were among those adopting a hard-line anti-communist foreign policy. Was the car a secret gift from West Germany government as a good faith gesture in opening trade talks which paved the way to eventual partnership between the two countries?

Chen Yi was no ordinary statesman – he was a military commander, spokesman for Chairman Mao Zedong and one of the ten founding fathers of modern China. When he moved to Paris in 1919, he met Deng Xiaoping, later regarded as the architect of Modern China. Deng was working at the Renault factory's labour union at the time. Returning to China in 1922 following his expulsion after participating in a mass protest, Chen joined the Chinese Communist Party. He steadily rose through the ranks, becoming the first Mayor of Shanghai in 1949. He was further promoted to Vice Premier in 1954 and ultimately succeeded Zhou Enlai to become China's Foreign Minister in 1958. At a time when most Chinese Communist leaders were dressed uniformly in grey Mao suit (aka ZhongShan suit) as they appear in public, the well-travelled Chen Yi was sporting western-tailored attire in all white with sunglasses during his visits abroad, reflecting his international exposure and individual style. His entrance to the world stage of geo-politics was closely followed by the Western media, as marked by his appearance on the cover of TIME Magazine (26 February, 1965 Edition) under the headline "The Enemy in Asia – Red China's Foreign Minister Chen Yi"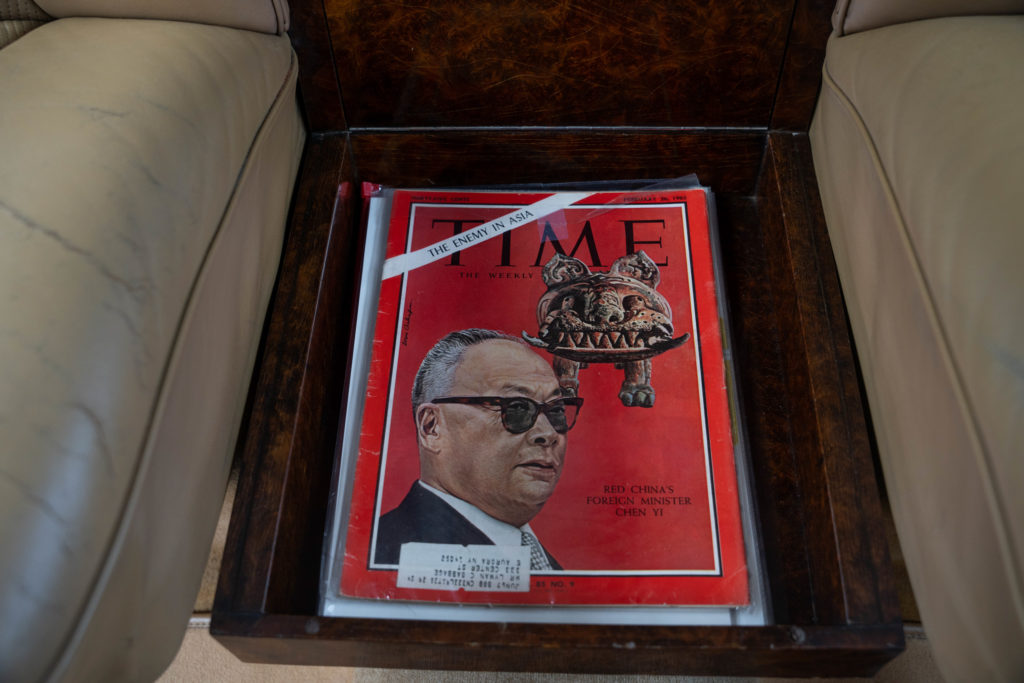 Mercedes-Benz introduced the 600 series (W-100), also known as Grosse Mercedes (Grand Mercedes) or simply The Grosser, in 1963 and took the motoring press by storm with its state-of-the-art technology, advanced engineering and ultra-luxury interior. It brought a whole new meaning to luxury limousines. The world had never seen a car so majestic, so sophisticated and so expensive. It was built without cost consideration and every single one of the 2,677 units were hand-built by craftsmen to the highest level of quality. With a price tag of DM63,500, ten times the cost of a Volkswagen Beetle, it was the world's most expensive production car at the time but that did not deter buyers from opening their wallets. In fact, it instantly became the car of choice among heads of states, royalty, celebrities and even dictators. Famous owners included The Pope, John Lennon, King Khalid of Saudi Arabia, Saddam Hussein, Kim Jong-il and Mao Zedong. A highly sophisticated hydraulic system running at 2,000 psi pressure powers everything from windows control to door locks in absolute silence. Its air suspension delivered a ride so smooth you can sip champagne inside without worrying about it spilling over. The Grosser came in 2 versions – Saloons (short wheelbase) and Pullmans (long wheelbase). A number of Pullmans, known as Landaulets, featured convertible tops allowing their passengers be easily seen when the occasion calls for it, such as during military parades.

China's car manufacturing was still in its infancy and the first luxury sedan, CA72, was launched in 1958. It was built by First Automotive Works (FAW), one of the "Big-Four" state-owned Chinese automaker, under the Hongqi brand (literally translates as Red Flag). Hongqi's emblem, a series of 3 red flags symbolizes China's national flag, proudly adorns the bonnet of all its cars. The mechanics of the CA72 were based on the Cadillac C69 but the rest was completely redesigned, including a new body, Rosewood interior trim, a dashboard painted with natural lacquer native to Fujian Province and seats reupholstered with Hangzhou brocade. Zhou Enlai wanted to host oversees dignitaries but thought the CA72 was too small. FAW subsequently began development of the long wheelbase version and reportedly brought in Chen's Grosser as a reference car. In 1966, the long wheelbase CA770 was born. Only 20 units were built and they were assigned to senior party members including Chen Yi. In addition, FAW built 7 armoured versions, known as CA772T, featuring 8cm-thick bulletproof glass and fitted with runflat tyres. They were assigned to Lin Biao (No. 1), Jiang Qing – Lead of Gang of Four and also wife of Mao Zedong (No. 2), Kang Sheng (No. 3), Wang Hao Wen (No. 4), Zhou Enlai (No. 5 & No. 6) and Mao Zedong (No. 7). Richard Nixon was one of the few dignitaries who rode in Zhou Enlai's CA772T during his official state visit to China in 1972, one of the most important events in Sino-US history after 25 years of diplomatic isolation bewteen the two nations.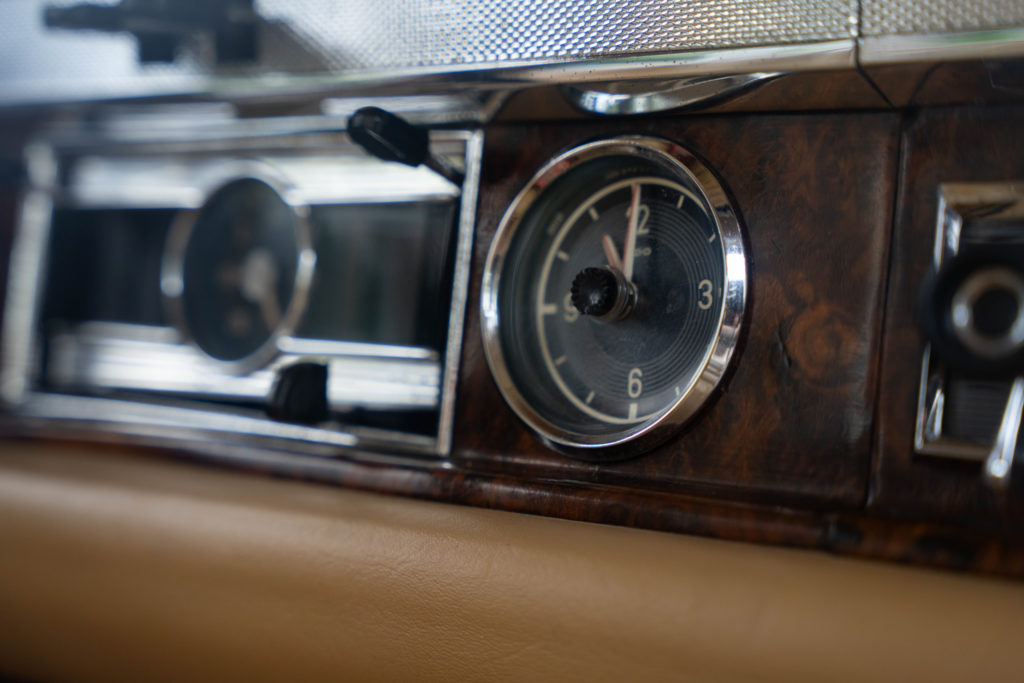 According to Mercedes-Benz's data card, this car was ordered in 1964 destined to the People's Republic of China (country code 819) and delivered on 17 February, 1965 to Automotive Limited Hong Kong China, a subsidiary of the official Mercedes Benz dealer in Hong Kong and China called Zung Fu. Hong Kong was a thriving trading hub under the British rule in 1965 and China imported many of its foreign goods through this port. Upon its arrival in Hong Kong, the Grosser was immediately loaded onto a train destined for Mainland China. Once there, it was assigned to Chen Yi and reportedly also used by Mao Zedong during his visits to Shanghai. Cultural Revolution broke out just over a year later and Chen was bitterly attacked for disloyalty and came under investigation in February, 1967. His political reputation was eventually restored and his position reinstated in 1969. Nonetheless, the Grosser fell into the hands of Shanghai Automotive Industry Corporation (SAIC), another state-owned Chinese Automakers. During the Cultural Revolution, Chen's Grosser was put into long-term storage until it was recovered in the 90s by Hans Luwich, a German engineer working for Volkswagen Shanghai (a SAIC subsidiary). Luwich acquired the car and repatriated it to Germany in 1993. It was featured in Germany's leading motoring magazine Autobild. A collector in the Netherlands purchased the car from Luwich before my acquisition.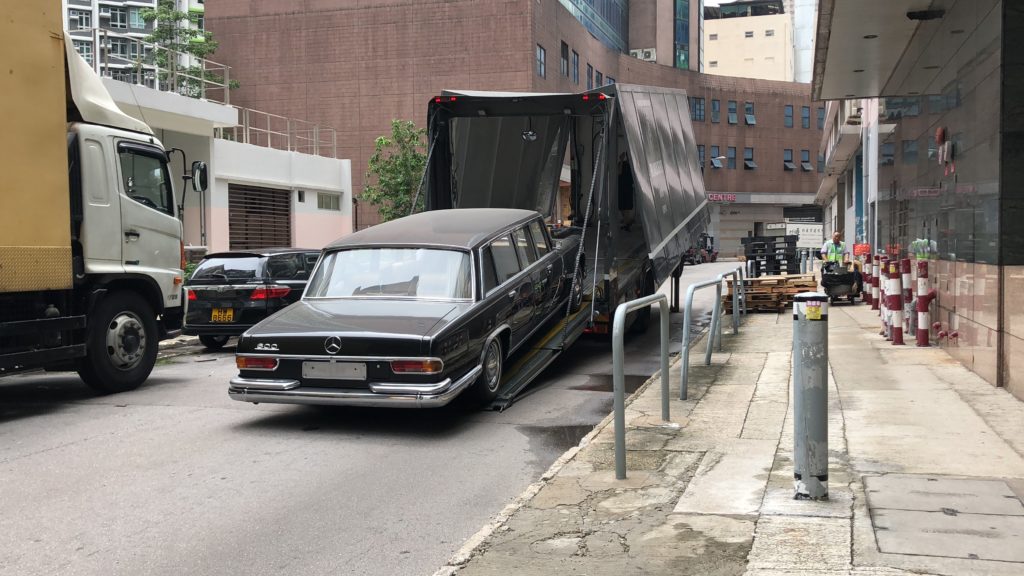 The Grosser returned to Hong Kong in 2015, exactly 50 years after it first arrived. I felt a sense of relief in safely bringing it back again and it was a bit of a homecoming after all these years abroad. It's only a matter of time before it finds its way back to its spiritual home – Shanghai. As the custodian of a highly original, unrestored example of one of the greatest Mercedes-Benz of all time, I feel compelled to document the fascinating story in which the car was a quiet yet central character of an unusual Sino-German diplomatic encounter, tracing back to an era of a world separated by ideologies in rhetorics, but not in the desire to reach out and connect despite the differences.
Photo credits: LBI Limited